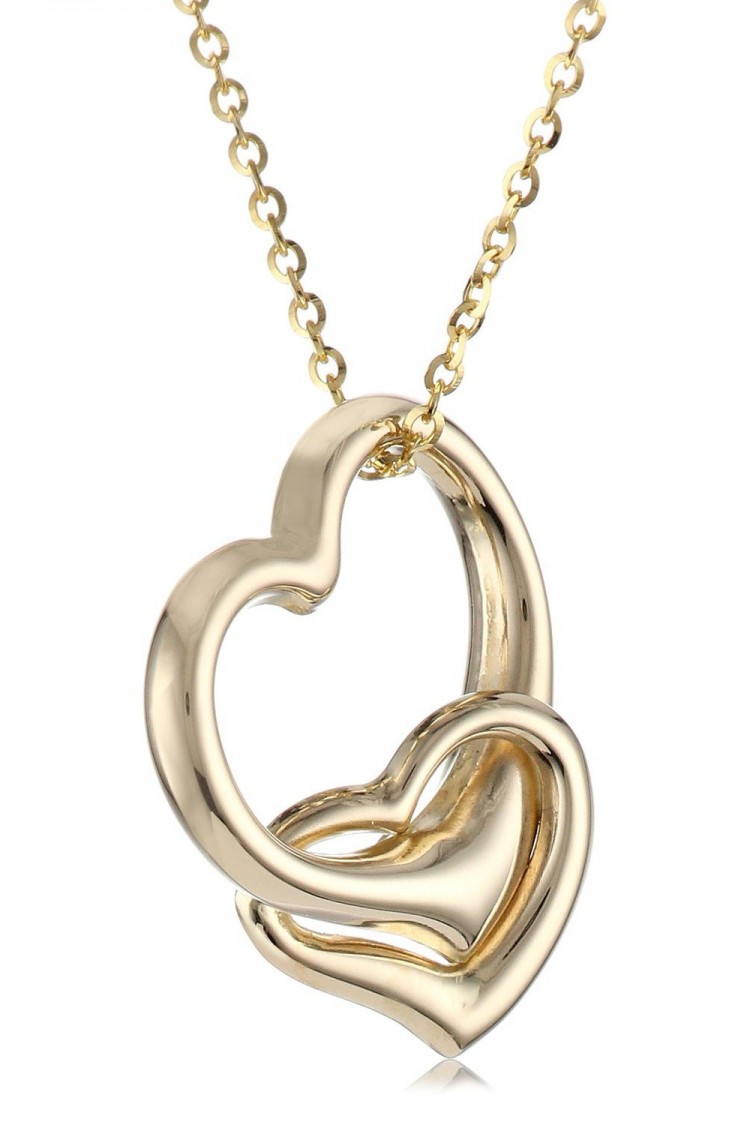 14k Yellow Gold Double Heart Pendant Necklace, 16″
Linking open-heart shapes create a new take on this classic silhouette. An included 16-inch chain wraps around the heart-shape to secure the pendant in place.
An elegant yellow gold rolo chain loops through an interlocking double-heart pendant, creating a necklace that pays homage to the power of love.
Rolo chain with spring-ring clasp.
Domestic.
Metal: Yellow Gold, 14k, 2 grams
Width: 0.62 inches
Height: 0.75 inches
Package: Deluxe Medium Box

CERTAIN CONTENT THAT APPEARS ON THIS SITE COMES FROM AMAZON SERVICES LLC. THIS CONTENT IS PROVIDED 'AS IS' AND IS SUBJECT TO CHANGE OR REMOVAL AT ANY TIME.