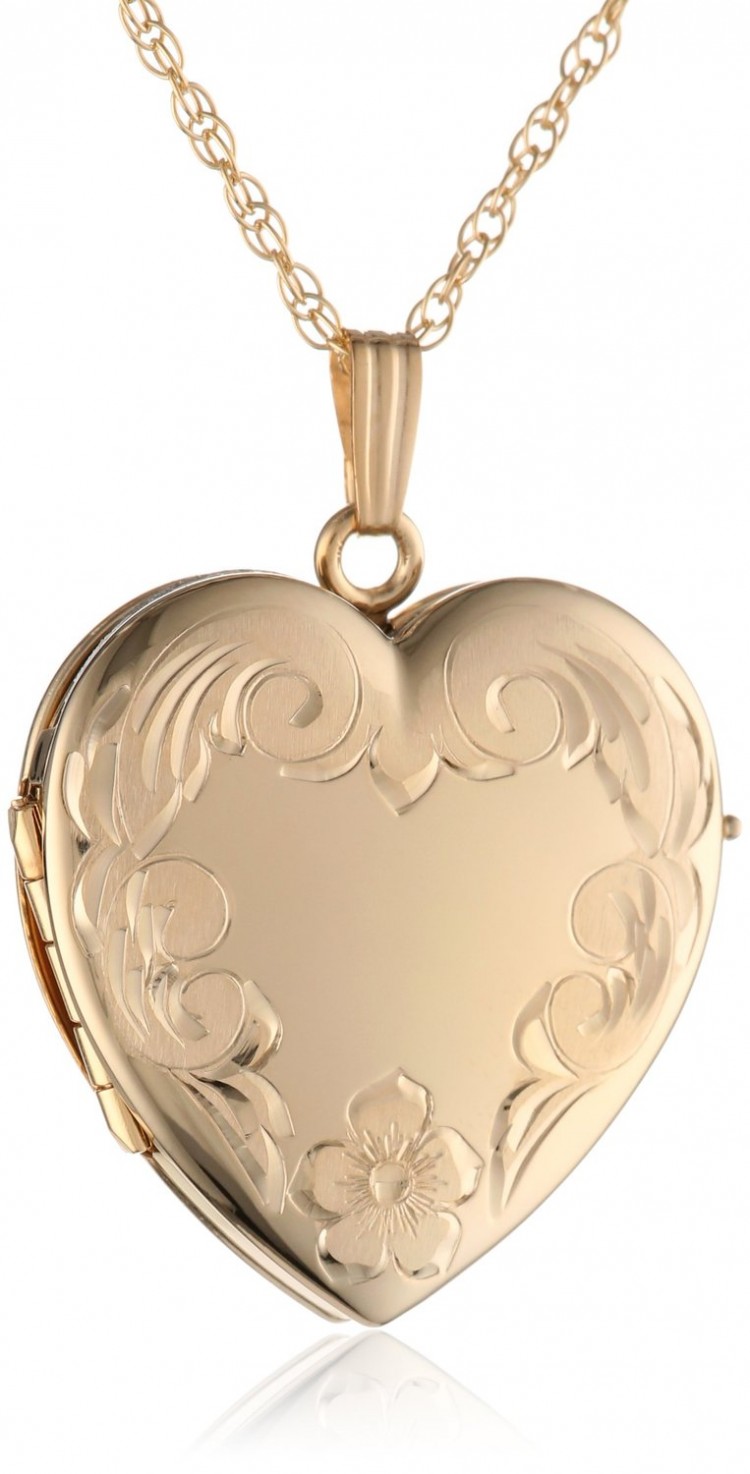 14k Yellow Gold Filled Engraved 4-Picture Heart Locket, 20″
With a special design, this 14-karat gold-filled locket can fit up to four pictures inside its heart-shaped body. The locket measures 1.06 by 1.06 inches, allowing slightly larger pictures than many lockets can hold, and the 20-inch gold rope chain lets the wearer more easily view and show the locket's contents.The front of the locket is engraved with a swirling border of leafy scrolls and an intricately designed flower nestled into the pattern at the heart's base. The sweet and elegant style of this locket necklace makes it perfect for wearing as an everyday keepsake, or as a pretty accent on dressier occasions.
Metal: Yellow Gold Filled, 1/20 14k GF, 9 grams
Height: 1.33 inches
Chaint: Rope
Package Deluxe: Small Box
Handcrafted in the USA

CERTAIN CONTENT THAT APPEARS ON THIS SITE COMES FROM AMAZON SERVICES LLC. THIS CONTENT IS PROVIDED 'AS IS' AND IS SUBJECT TO CHANGE OR REMOVAL AT ANY TIME.