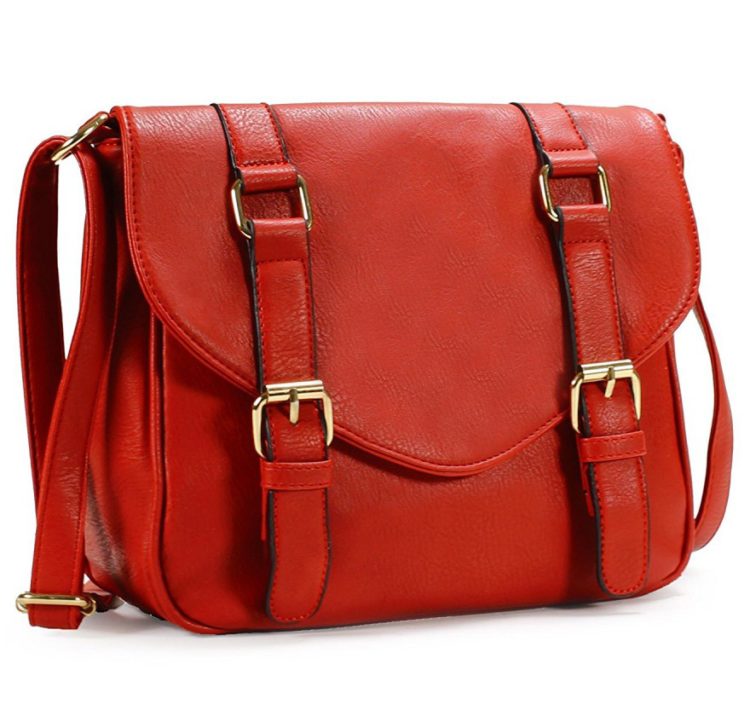 Scarleton Decorative Front Belt Crossbody Bag H1725
The Scarleton Decorative Front Crossbody Bag is a classic handbag, an ever-ready accessory for work or play, spacious and economically priced. This vintage style purse has enough room for your cell phone, wallet, makeup and toiletries.
When you are an active fashionista, and want your essentials within reach at any time, this is the bag for you. If you always have too many irons in the fire, it can be difficult to find the time to hunt for stylish purses and handbags at reasonable prices. Fashionable, affordable and convenient, you'll want a Scarleton bag in every style!
For more colors check here!
Ultra soft synthetic vegan leather with fabric lining
Classic gold hardware
Interior cell phone pocket, multifunctional slip and side zipper pocket
Removable and adjustable shoulder strap drops 22″
Size: 10″ x 8.5 "x 3.5"

CERTAIN CONTENT THAT APPEARS ON THIS SITE COMES FROM AMAZON SERVICES LLC. THIS CONTENT IS PROVIDED 'AS IS' AND IS SUBJECT TO CHANGE OR REMOVAL AT ANY TIME.