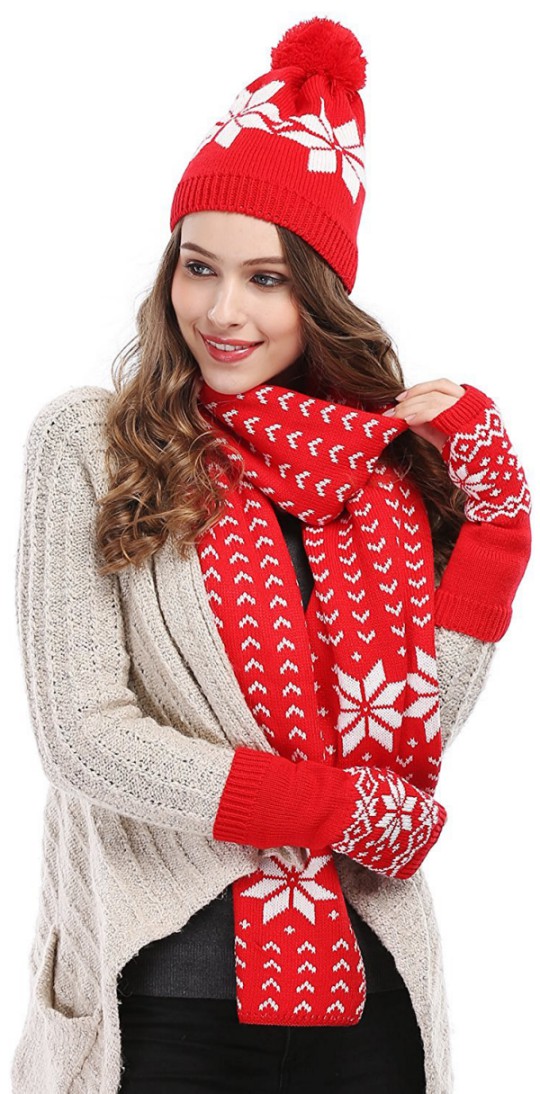 Bienvenu Women's Snowflake Hat, Gloves and Scarf Winter Set
Snowflake styled scarf features dual-toned colors; can be worn reversible. Convenient for keeping warm and outdoor recreation with fingerless gloves. Great winter fashion accessory and perfect for outdoor activities. Suitable for skiing, ice skating, snowboarding and any winter party. For more colors check here!
3 PCS Hat Scarf & Glove Sets
Scarf:  67-79″ x 12
Hat circumference: 18″- 24″
Glove length 11″-13″, width 3″- 4″
Perfect gift for both family and friends
Shipped from USA

CERTAIN CONTENT THAT APPEARS ON THIS SITE COMES FROM AMAZON SERVICES LLC. THIS CONTENT IS PROVIDED 'AS IS' AND IS SUBJECT TO CHANGE OR REMOVAL AT ANY TIME.