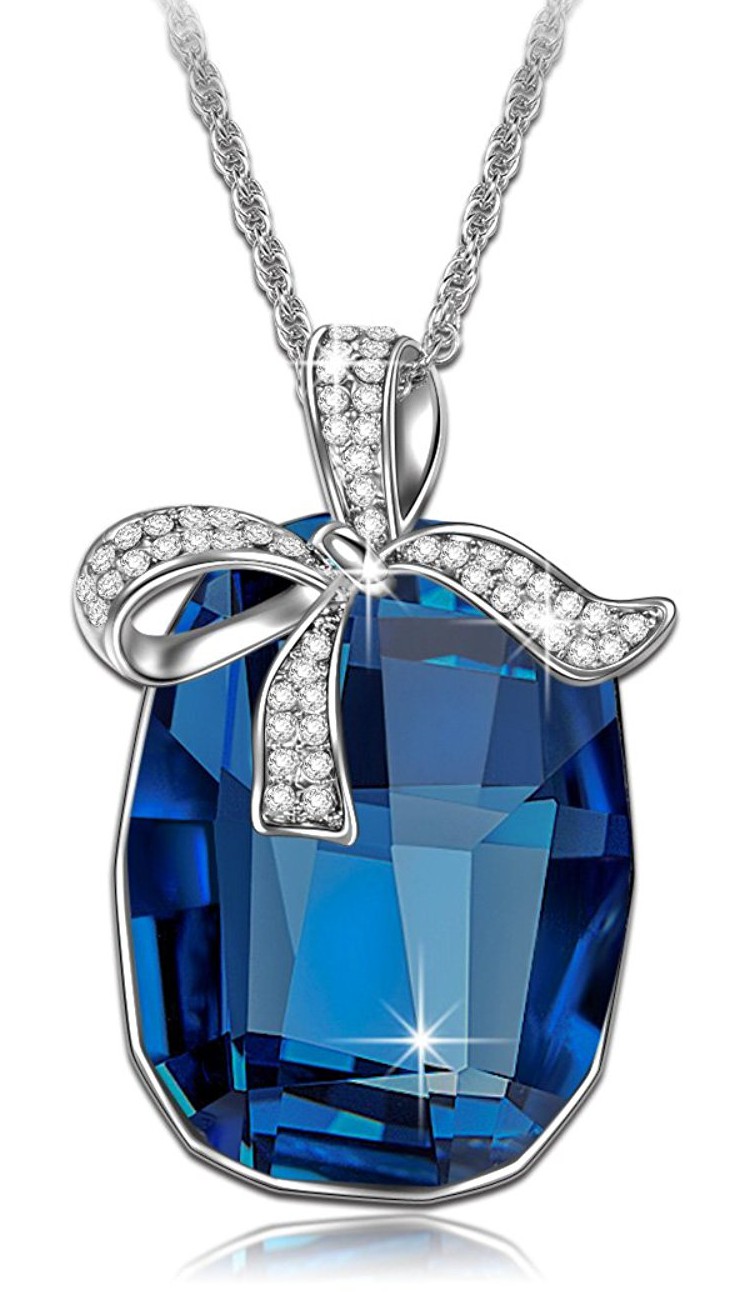 Brilla Pendant Necklace Women Fashion Jewelry 'Gift of the Magi' With Swarovski Crystal
The pendant neckalce features a sparkling Swarovski Elements crystal in beautiful blue.The "Gift of the Magi" describe the happy-go-lucky attitude. The Swarovski necklace measures 16.9″ in length and can be adjusted, making it a flexible and stylish accessory that can be coupled with many different style outfits. The pendant necklace is completely nickel free, so as to reduce the possibility of rash or skin irritation. Women can wear these all day long without worrying.
Designed in France, the Brilla women jewelry is ideal for ladies all across the globe and fits all occasions. From modern hangouts to traditional parties, the Swarovski crystal necklace can be worn anywhere and fits into every occasion scenario. Each piece is presented in a compact, attractive box provided by the Brilla team.
 For more colors check here!
Metal: Alloy, 11.05 Grams
Stone Creation Method: Synthetic
Setting: flat-top-setting
Height: 1.60″, Width: 0.82″, Length:16.90″
Chain: Cobra
Clasp: lobster-claw-clasps

CERTAIN CONTENT THAT APPEARS ON THIS SITE COMES FROM AMAZON SERVICES LLC. THIS CONTENT IS PROVIDED 'AS IS' AND IS SUBJECT TO CHANGE OR REMOVAL AT ANY TIME.