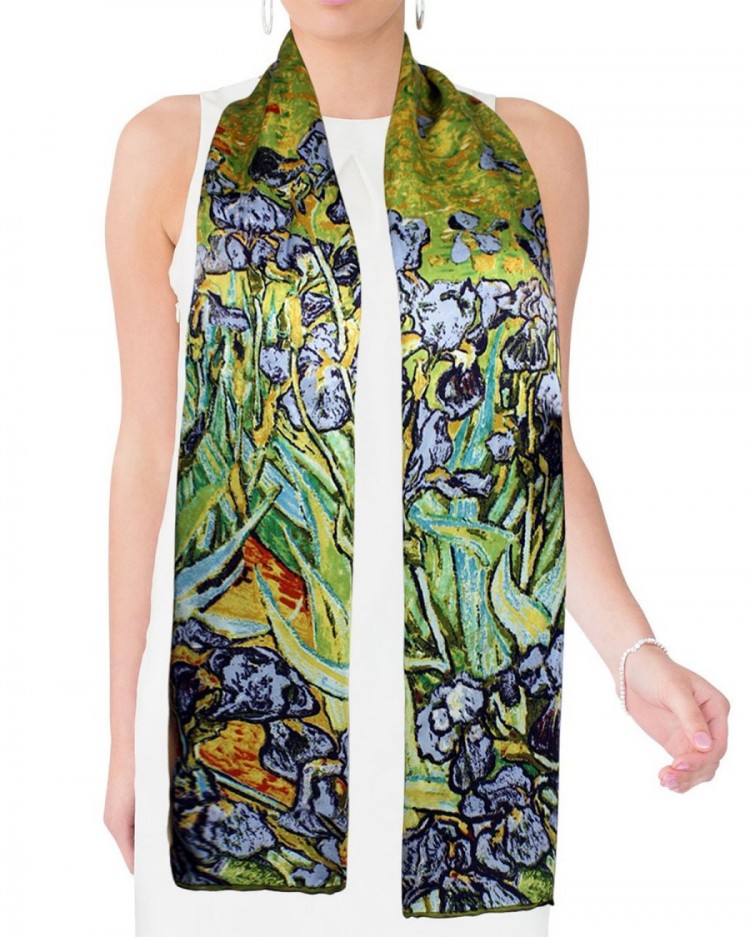 Dahlia Women's 100% Luxury Long Silk Scarf – Van Gogh "Irises" – Green
This scarf re-creates one of Van Gogh's masterpieces "Irises". Dimension: 17″ W x 62″ L. For all seasons and any occasions, this scarf freshens and brightens your ensemble with an iridescent luster, vibrant colors and soft touch. Dry clean or Hand wash.
Silk
Fine Material & Craftsmanship: 12-momme charmeuse satin silk with meticulous hand-rolled edges; thicker and softer than average silk scarves
High-Quality & Eco-Friendly Dyes: long-lasting & saturated colors vividly portray the original art
Original & Extensive Collection: first collection to convert famous paintings into wearable art
Risk-Free Shopping: quality assurance in addition to a no-question-asked return policy
Dimensions & Versatile Use: 17″ W x 62″ L; perfect for any look year round; frame it to decorate your home

CERTAIN CONTENT THAT APPEARS ON THIS SITE COMES FROM AMAZON SERVICES LLC. THIS CONTENT IS PROVIDED 'AS IS' AND IS SUBJECT TO CHANGE OR REMOVAL AT ANY TIME.