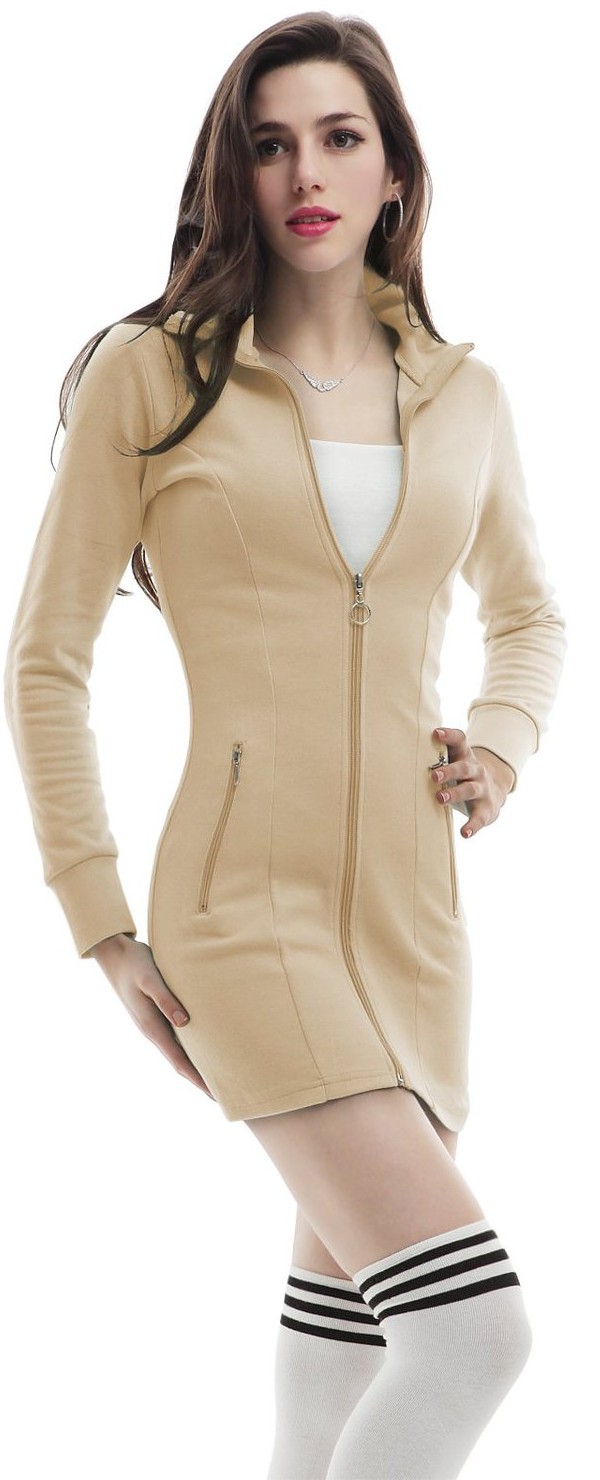 Doublju Womens Hood Dress with Zip-up in 100% Fine Cotton
Features high-neck collar, long sleeve and band, sexy zip-up and dart line for slim and active looking. For more colors and sizing info check here!
100% Cotton
Machine Washable / Hand wash cold water

CERTAIN CONTENT THAT APPEARS ON THIS SITE COMES FROM AMAZON SERVICES LLC. THIS CONTENT IS PROVIDED 'AS IS' AND IS SUBJECT TO CHANGE OR REMOVAL AT ANY TIME.