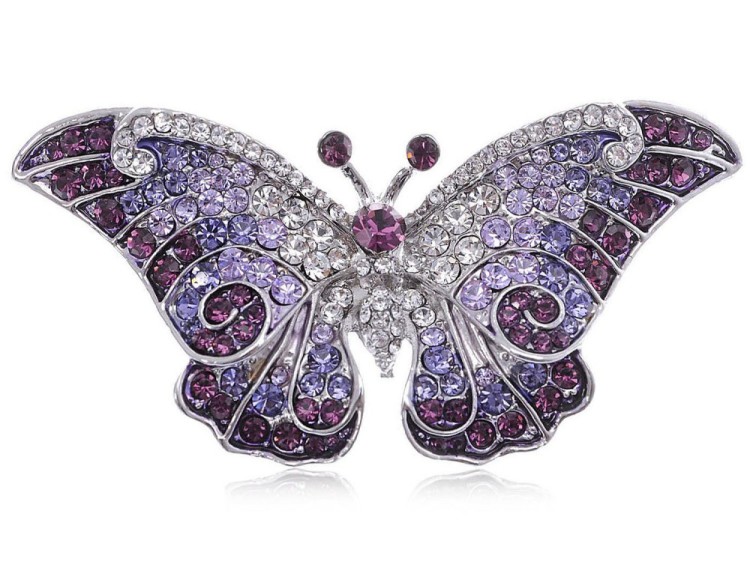 Empress Monarch Purple Winged Butterfly Swarovski Crystal Rhinestone Pin Brooch
Beautiful colors are used to build upon the majesty and splendor of this impressive butterfly. Made from fine genuine Swarovski crystal rhinestones. Each high quality crystal is hand faceted and checked for clarity and brilliance. Hand crafted using the highest quality shiny polished silver tone metal alloy. This fine piece of art jewelry makes for the perfect gift for that someone special. Pin brooches can be adorned to any garment or accesories, along with a plethora of ways to use them. This pin brooch measures 2.5 inches wingspan.

CERTAIN CONTENT THAT APPEARS ON THIS SITE COMES FROM AMAZON SERVICES LLC. THIS CONTENT IS PROVIDED 'AS IS' AND IS SUBJECT TO CHANGE OR REMOVAL AT ANY TIME.