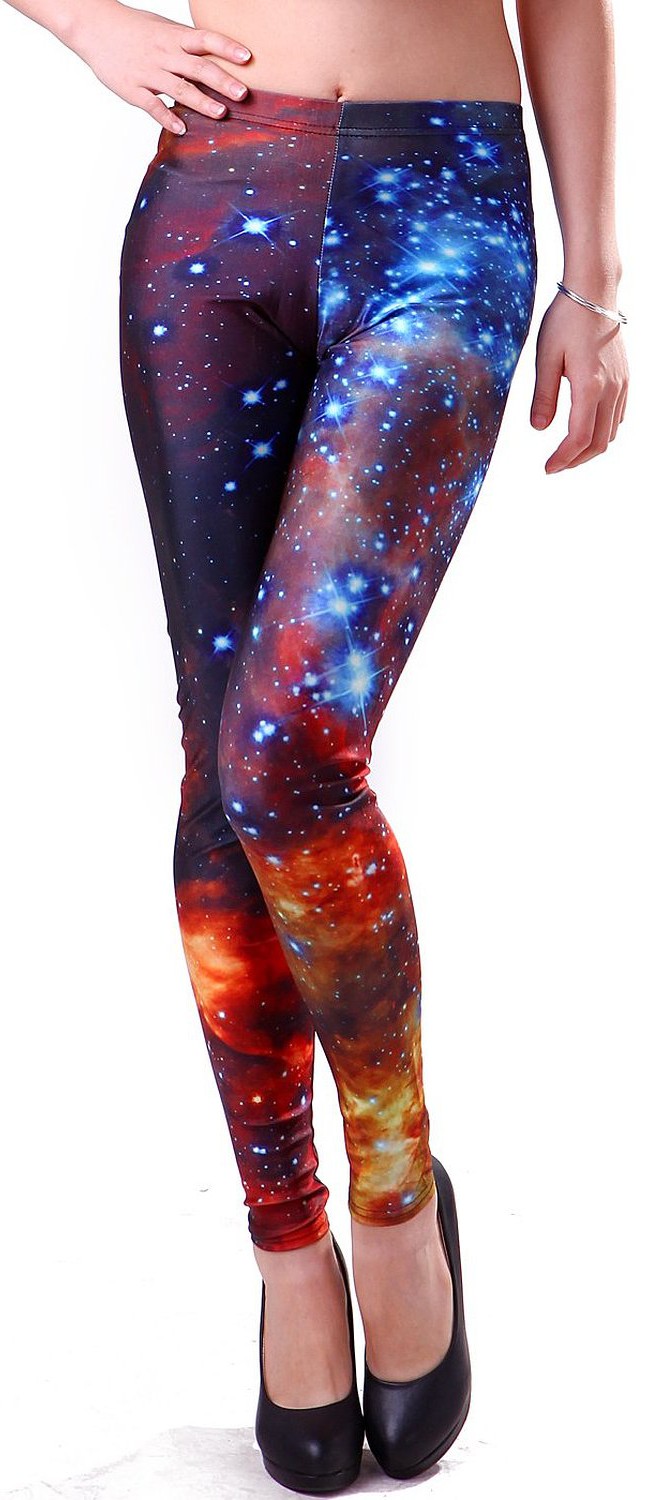 HDE Women's Funky Digital Print Design Graphic Stretch Footless Fashion Leggings
Nothing beats the confidently sexy look of a pair of digital print graphic leggings. Prepare to fall in love with these comfortable tights, made from a poly-spandex blend that stretches and breathes. The elastic waist sits comfortably at your hip and the fabric features a glistening sheen that's truly unique. Choose from a wide selection of cute and awesome patterns; there's sure to be one perfect for your vivacious personality. Stylish active wear for your fitness needs| Running, Cycling, Dancing, Skating, Yoga, and Pilates. For more colors and sizing info check here!
Material: 95% Polyester / 5% Spandex
Blending art and fashion with these bold trendy leggings
Medium thickness offers warmth and breathability
Full length footless style; Elastic waist sits on hip

CERTAIN CONTENT THAT APPEARS ON THIS SITE COMES FROM AMAZON SERVICES LLC. THIS CONTENT IS PROVIDED 'AS IS' AND IS SUBJECT TO CHANGE OR REMOVAL AT ANY TIME.