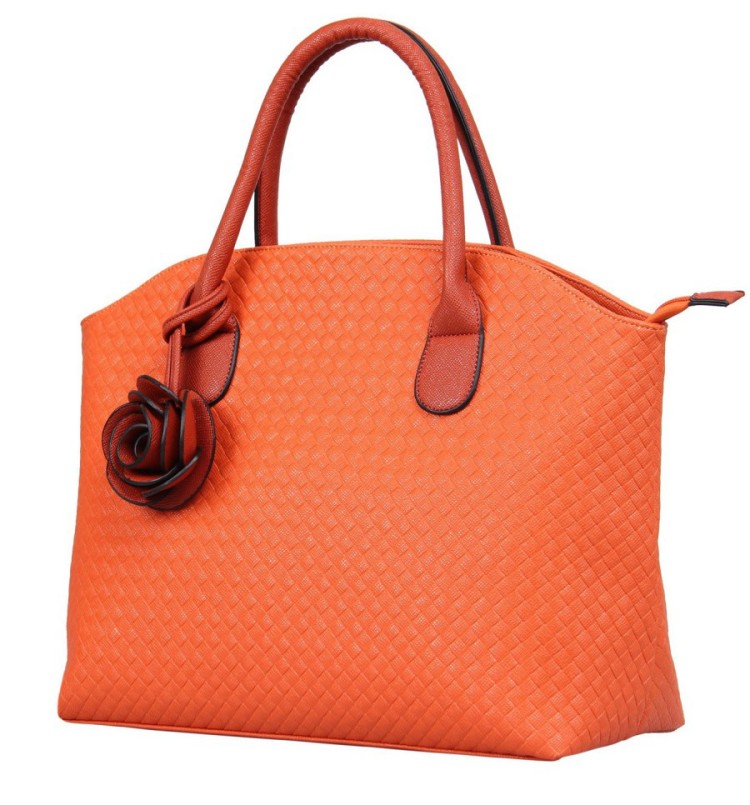 Hynes Eagle New Arrival Woven Pattern with Detachable Rose Grace Leather Tote Handbag
For a dress, a rose on the shoulder may rich femininity of a lady; for a handbag, the rose also may enhance its hostess's feminine type. The bag is a mild lady. She shows her feminine. The bag is also extraordinary. She has her own individualities. It may like Angelina Jolie, a woman with mystery, but very charming. Woven pattern and the detachable rose adorn its character. It fits for sweet ladies as well as feminine women. For more colors check here!
Faux leather
Zipper closure
Dimensions: 15.8″ X 11.8″ X 5.5″

CERTAIN CONTENT THAT APPEARS ON THIS SITE COMES FROM AMAZON SERVICES LLC. THIS CONTENT IS PROVIDED 'AS IS' AND IS SUBJECT TO CHANGE OR REMOVAL AT ANY TIME.