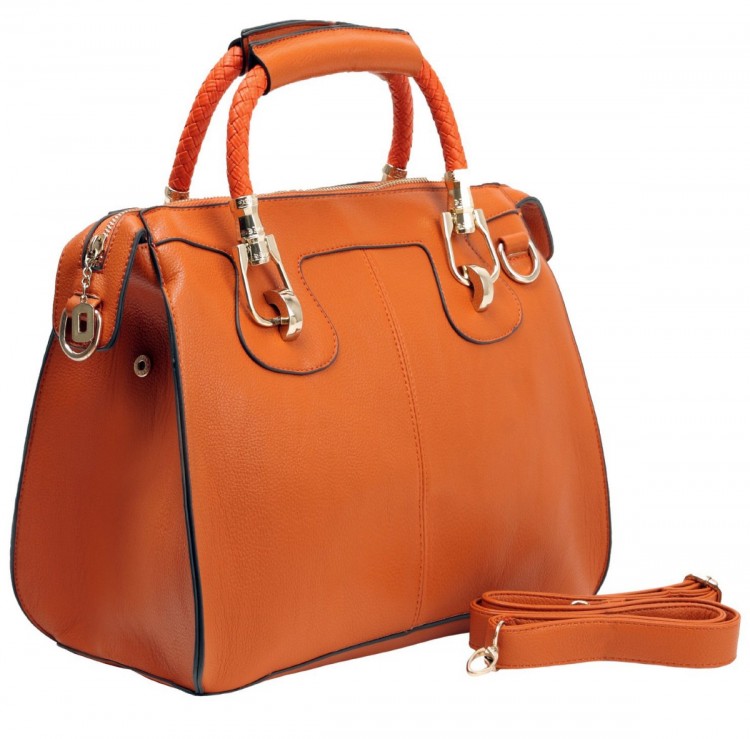 MG Collection MARISSA Top Double Handle Doctor Style Handbag
This incredible top double handle bag is smart as well as modish, thanks to its a roomy interior, 2 zippered pouches, 3 pockets, and 1 rear exterior zippered pocket that give you oodles of space to keep the wallet, keys, cell phone, and other must-haves stored safely at your side. With this gorgeous doctor style handbag swinging by the 2 top handles or slung over a shoulder like a crossbody bag by the detachable shoulder strap, fashion-lovers everywhere will have a fabulous and affordable on-the-go shoulder bag that brings style to any occasion. For more colors check here!
Classic lines and gold-tone hardware give this handbag purse a timeless look that is always in style.
2 sturdy handles and an adjustable shoulder strap give you plenty of options for keeping this tote bag by your side.
A roomy interior and 3 pockets, 2 zippered pouches, and 1 exterior zippered pocket give you lots of storage options.
Made of manmade material.
Approximate Dimensions: Exterior – 10.5″ H X 12.5″ W X 5.5″ D; Interior – 10.5″ H X 12.5″ W X 5″ D; Handle – 3″ drop; Shoulder strap – 19″ drop

CERTAIN CONTENT THAT APPEARS ON THIS SITE COMES FROM AMAZON SERVICES LLC. THIS CONTENT IS PROVIDED 'AS IS' AND IS SUBJECT TO CHANGE OR REMOVAL AT ANY TIME.