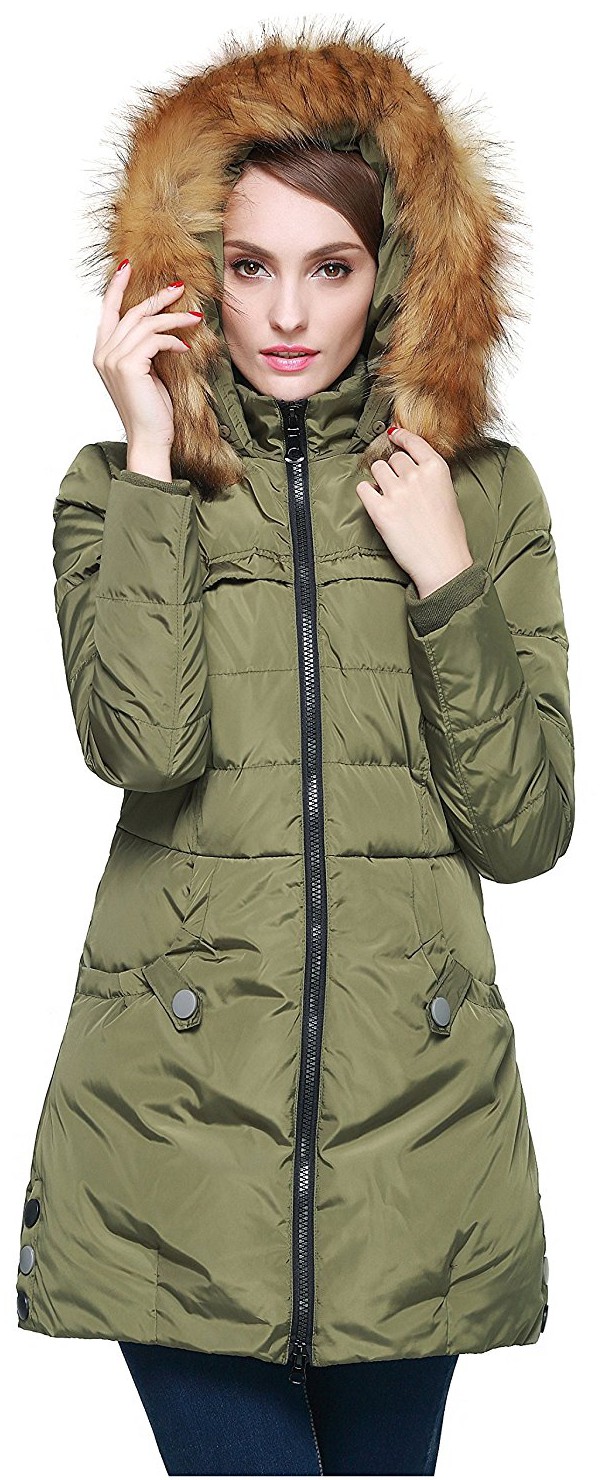 Orolay Women's Down Jacket with Removable Faux Fur Trim Hood
The waist tightening design at the locus of golden ratio raises the waistline, harmonizes the body ratio and lengthens the body to make all girls wearing the garment look slimmer and taller.
Wearing the garment is makes a big step towards bettering your figure as it makes you look slim even in winter. Wearing the pretty gown to slim your figure is better than making huge effort in losing weight.
Adopted 100% polyester material with a density 60% higher than common material in the market. It has excellent windproof and warm-keeping quality.
We used big, good-quality white duck down, which is extraordinary in keeping warm.
The research results of research institutions have shown recently that eiderdown is the warm-keeping material in the world.
For more colors and sizing info check here!
High-density waterproof and windproof material
The collar (removable) is made of very high-quality Faux Fur
The filling is white duck down with high purity
The waist-tightening and slim-fitting design hides your flesh at your waist and instead forms a curve there
Zipper closure
Imported

CERTAIN CONTENT THAT APPEARS ON THIS SITE COMES FROM AMAZON SERVICES LLC. THIS CONTENT IS PROVIDED 'AS IS' AND IS SUBJECT TO CHANGE OR REMOVAL AT ANY TIME.