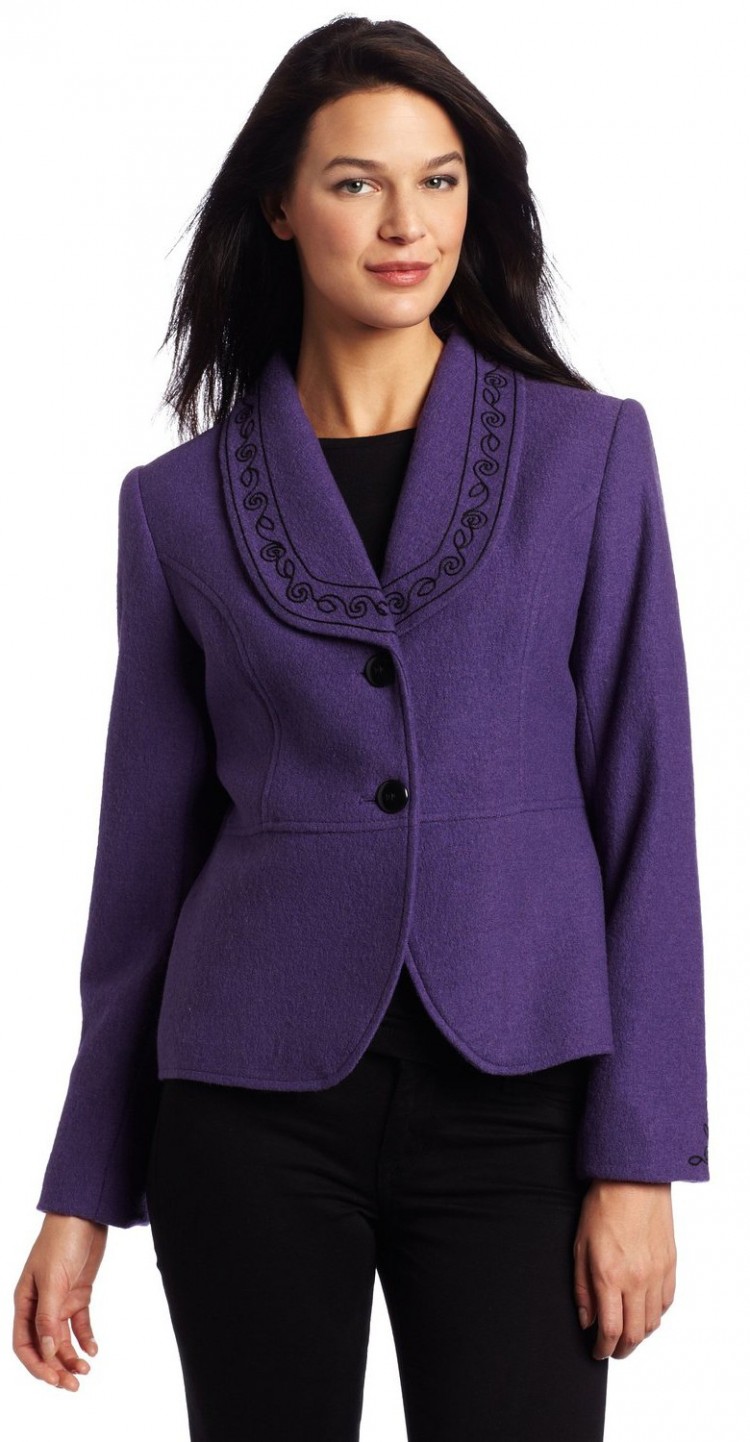 Pendleton Women's Peplum Jacket
Modernize a suited look with a soft jacket punctuated with black embroidery and buttons. For sizing info check here!
100% Merino Wool
Dry Clean Only
Fully lined, boiled wool
23 inch Length

CERTAIN CONTENT THAT APPEARS ON THIS SITE COMES FROM AMAZON SERVICES LLC. THIS CONTENT IS PROVIDED 'AS IS' AND IS SUBJECT TO CHANGE OR REMOVAL AT ANY TIME.