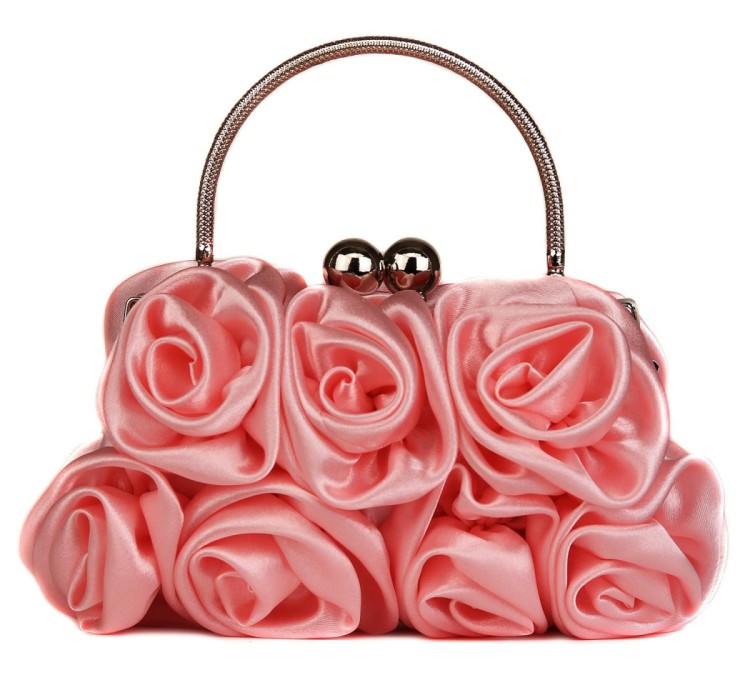 Scarleton Satin Evening Bag with Rosettes H3210
The Scarleton Satin Evening Bag with Rosettes is an elegant yet economically priced purse to accessorize your look for a night on the town. Our exquisite clutch has a top push lock closure providing easy access to your valuables and the added security of an interior side pocket. This beautifully designed clutch even has a handy, yet optional shoulder length chain strap with hidden clasps.
The spectacular rosette style is a classic accessory for any well dressed lady's evening ensemble. It's hard to find the time to hunt for purses and handbags that are both roomy and gorgeous at reasonable prices. Fashionable, affordable and convenient, you'll want a Scarleton bag in every color! For more colors check here!
High quality synthetic satin rosette covered purse.
Solid metal frame with braided handle. Push lock closure.
High quality synthetic satin interior lining with interior side pocket.
Removable hidden-clasp chain shoulder strap drops 23″.
Dimensions: 9″x5″x1.5″

CERTAIN CONTENT THAT APPEARS ON THIS SITE COMES FROM AMAZON SERVICES LLC. THIS CONTENT IS PROVIDED 'AS IS' AND IS SUBJECT TO CHANGE OR REMOVAL AT ANY TIME.