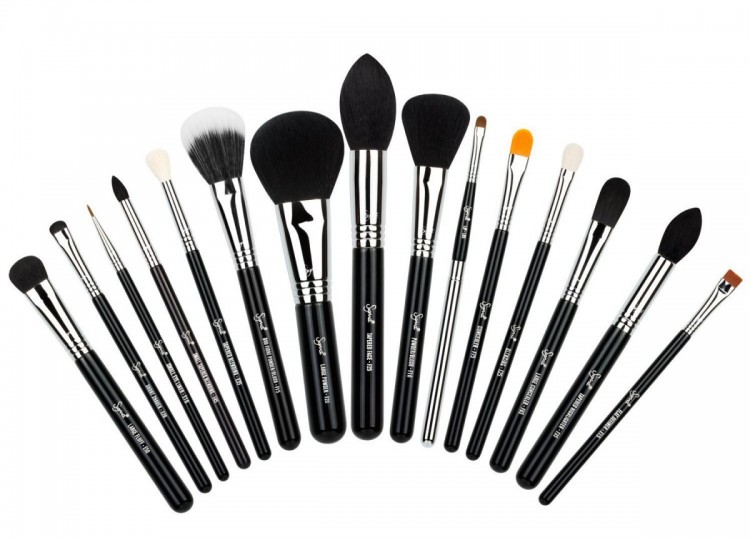 Sigma Premium Kit
The Sigma Beauty Premium Kit contains fifteen signature quality brushes for the face, eyes and lips. These brushes are unique, versatile and the perfect addition to complete your brush collection.
Brushes Included: E10 – Small Eye Liner: Precise application of liner.
E15 – Flat Definer: Sharp and precise application.
E20 – Short Shader: Concentrated color application.
E25 – Blending: Controlled blending.
E35 – Tapered Blending: Controlled application of crease color.
E45 – Small Tapered Blending: Precise color application onto the crease.
E50 – Large Fluff: Controlled highlighting.
F10 – Powder/Blush: Precise placement of blush.
F15 – Duo Fibre Powder/Blush: Soft blush application.
F20 – Large Powder: Controlled bronzer application.
F25 – Tapered Face: Exact product placement onto cheeks.
F35 – Tapered Highlighter: Subtle highlighting.
F65 – Large Concealer: Conceal larger areas of the face or body.
F75 – Concealer: Precise product placement.
L05 – Lip: Precise application of color onto the lips.

CERTAIN CONTENT THAT APPEARS ON THIS SITE COMES FROM AMAZON SERVICES LLC. THIS CONTENT IS PROVIDED 'AS IS' AND IS SUBJECT TO CHANGE OR REMOVAL AT ANY TIME.