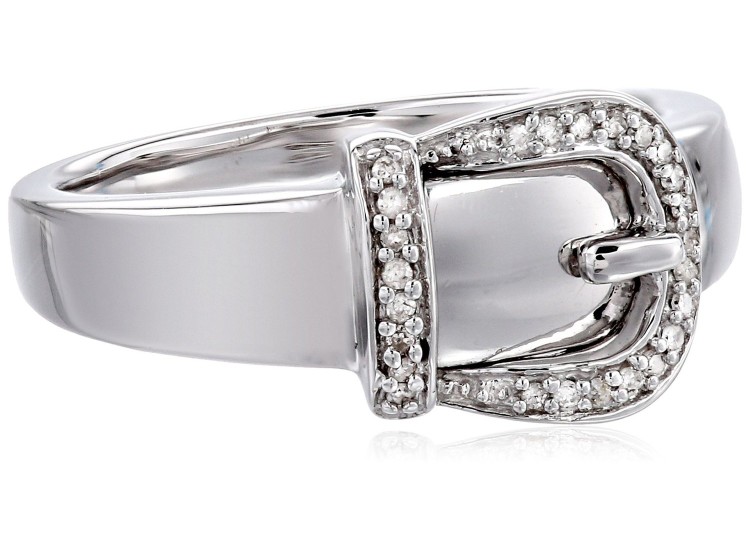 Sterling Silver Buckle Diamond Ring
Buckle up for some charming fashion spectacle with the Sterling Silver Buckle Diamond Ring. An imaginatively designed 925 sterling silver metal band stands out in darling appeal thanks to the pronounced buckle design with encrusted round-shaped .05 carat diamonds of I2 – I3 clarity. This 5.6-gram ring is a precious way to secure your style with elegant flair and surefire admiration. For sizing info check here!
Metal: Sterling silver, 925 Sterling
Metal Weight: 5.6 Grams
Diamond:
Number of stones: 25
Min. Total Carat Weight: 0.05 carats
Stone shape: Round
Minimum color: IJ
Minimum clarity: I2-I3
Length: 0.4 inches
Package: Deluxe Small Box

CERTAIN CONTENT THAT APPEARS ON THIS SITE COMES FROM AMAZON SERVICES LLC. THIS CONTENT IS PROVIDED 'AS IS' AND IS SUBJECT TO CHANGE OR REMOVAL AT ANY TIME.