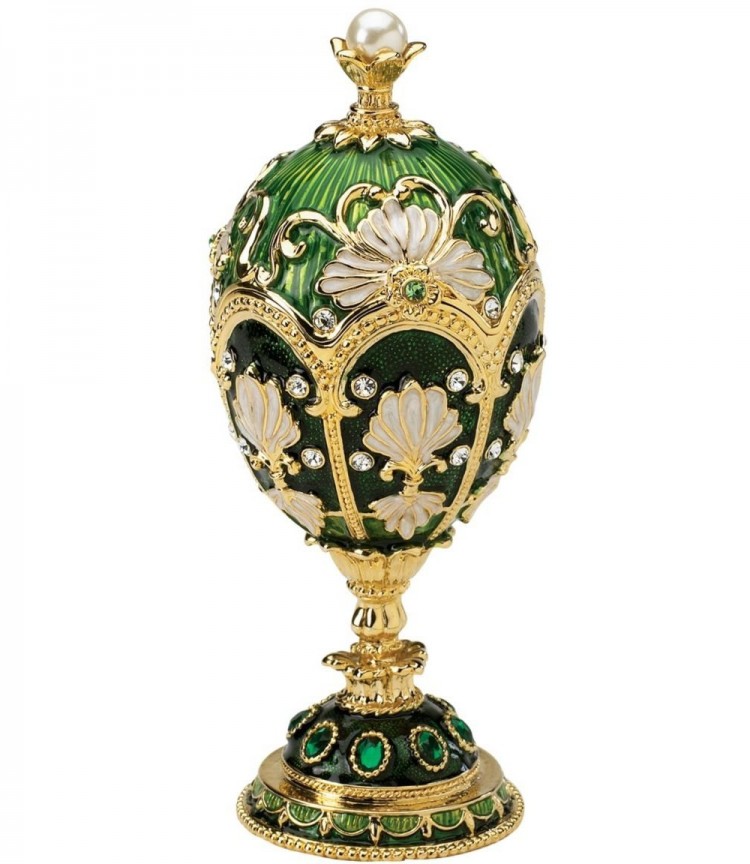 The Petroika Larissa Faberge-Style Enameled Egg in Green [Kitchen]
Faberge style. Hand painted enamel and hand jeweled. Has magnetic closure.
Construction:  Constructed of metal using lost wax method.
Color/Finish:  Green finish.

CERTAIN CONTENT THAT APPEARS ON THIS SITE COMES FROM AMAZON SERVICES LLC. THIS CONTENT IS PROVIDED 'AS IS' AND IS SUBJECT TO CHANGE OR REMOVAL AT ANY TIME.